Your policy max exposure amount can be adjusted by the Property Management Company or the RentalGuardian Support team. To adjust the Max Exposure:
Step 1: Find/pull up the reservation
Step 2: Adjust/ Edit the coverage amount (Please note when changing the coverage amount this increases premium and will charge the difference in premium. Collecting the difference in premium from the traveler is the travel retailer's responsibility).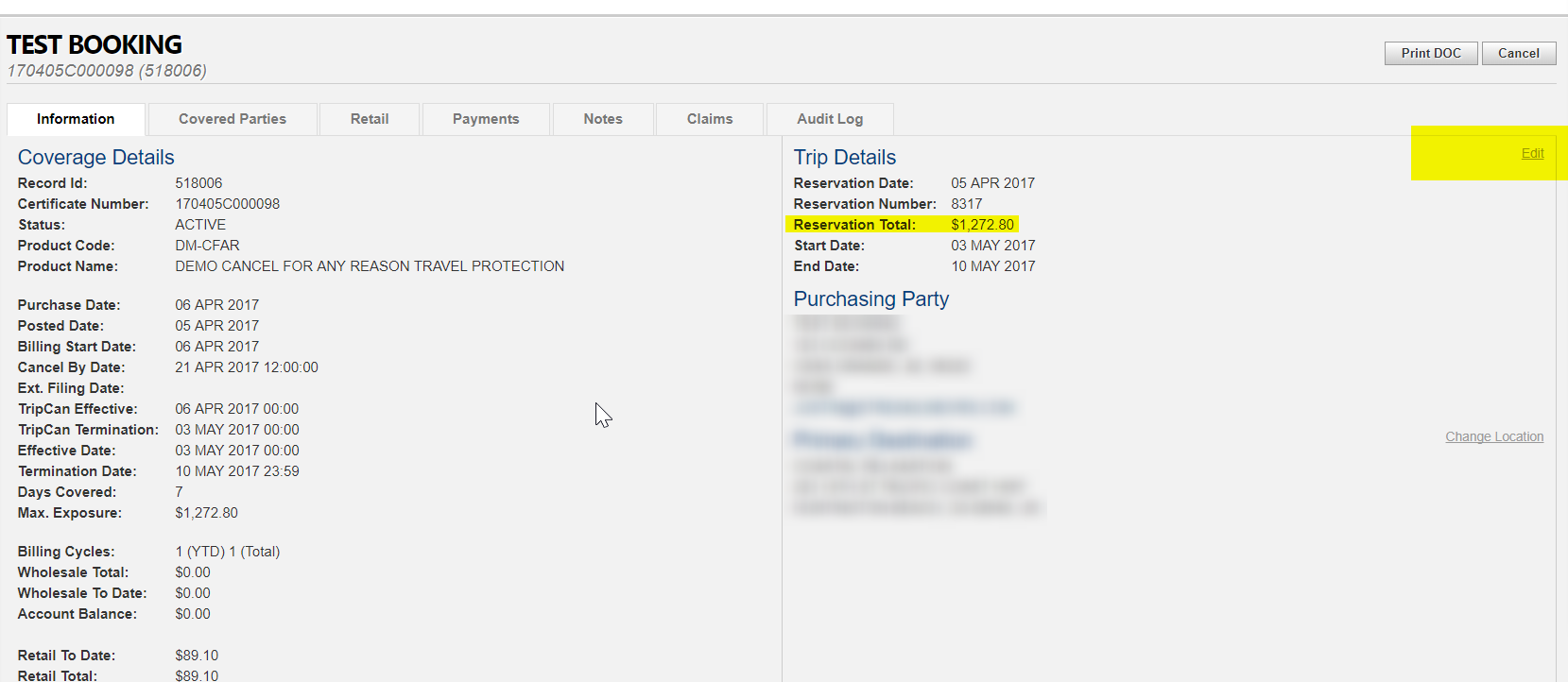 Step 3: Edit the amount to reflect all the travel expenses and save.